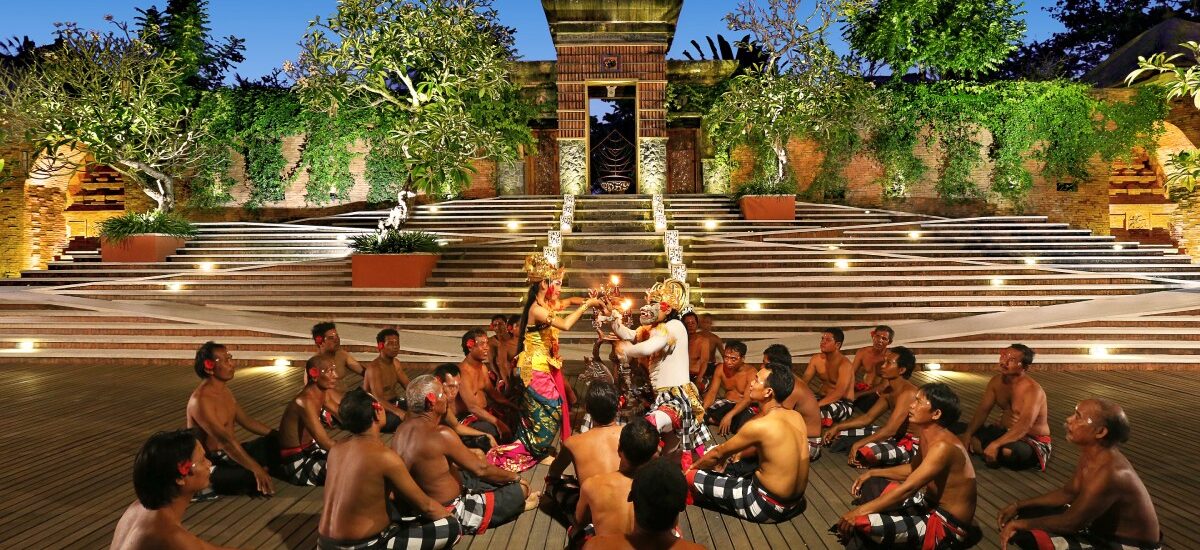 Made up of thousands of islands and scattered across 3,000 miles of ocean between Asia and Australia, it's not hard to see the allure of the Indonesian archipelago. There are islands like Sumatra, Java and Komodo that draw adventure seeking nature lovers. There are also sun-drenched atolls, such as the trio of Gili Islands, that pull in pleasure seeking, tan-hungry travellers looking for slow-like-honey days. And deep-sea explorers may charter a boat and spend their days swimming through the technicolour coral reefs of Raja Ampat. But when it comes to the big-hitting islands that have it all, Bali is arguably it. A curious island nicknamed the Island of Gods, it feels both like a hectic city with its malls, crush of scooters, and jam-packed roads, but also a time-stamped back-in-the-day village dotted with rice plantations, warungs (small local eateries) and ramshackle stalls selling petrol in old vodka bottles. The air, thick like wallpaper paste, wafts with smells of clove cigarettes, frangipani and woodsmoke from makeshift kilns preparing sticky-sweet and spicy local delicacies.
This island has seen many incarnations, from higgledy-piggledy towns to the mid '90s when Bali burst with party hungry tourists and package tours clogging the beachside town of Kuta and its periphery. The last few years, the island has yet again shifted gears, moving from its party-hard peak to a smarter vibe, with different regions offering their own distinctive aesthetics.
In the south-west, just north of Kuta, Seminyak can be credited for giving Bali its upswing. The buzzing streets are lined with swanky boutiques, galleries, wine bars and fists of restaurants that run the gamut from Argentinian grills to fine Italian restaurants, and of course, flashy hotels and sand-in-your toes beach clubs filled with moneyed expats and holidaymakers wrapped in designer kaftans and sarongs.
Twenty minutes north of Seminyak, the bumpy roads give way to the of-the-moment boho beach town of Canggu, just 300 metres from the popular Batu Bolong surf spot. Boutique hotels and whitewashed cement-floor villas have sprouted, attracting a set of travellers drawn to its green-juice culture and haute-hippy Tulum-esque vibes. Pretty shops selling bamboo homewares, sage smudge bundles, eclectic knick-knacks and trendy fashions line the streets. Linen-clad yogis and free-range families sip on rosella kombuchas at Instagram-friendly vegan cafes as lo-fi surfers whizz by on their board-laden bikes.
But the serious surfers know that the perfect A-frame barrels are in Uluwatu, a town that feels more like a cliff-side hideaway, with its dramatic hilltops and talcum white-sand beaches. It boasts magnificent hotels and beach bars, seemingly carved into the cliffs, and white-splashed beach bars that thrum to gentle afternoon electro beats which end as the orange sky peaks.
Up in Ubud is Bali's green heart, a region of untamed jungle where age-old spirituality and sacred waters are part of its DNA. Zen-seeking travellers on their own Eat-Pray-Love journeys find themselves here for shamanistic rituals, vinyasa flow, sound baths and indigenous medicine. Architecturally, the vivid natural landscapes of lush green foliage and dramatic waterfalls have served as inspiration for design. The new sweep of boutique and luxury hotels have wabi sabi-like styling and infinity pools out to the jungle, treehouses with butler service and open-plan bamboo workspaces filled with nomadic keyboard warriors.
But its Bali's new-found dedication to local and handmade everything that deserves praise. It's here that some of the most forward-thinking hotels, and even whopping heavyweight resorts, have been built with hefty eco-conscious credentials (no plastics, upcycled décor and intricate recycling systems), but also with attention to world-class design achieved by hand-hewn local builders and artisans. Young gun local chefs are now taking over restaurants and re-interpreting local classics and championing zero-waste kitchens, and breeds of local creative visionaries are setting up multi-hyphen studios that meld music, art, design.
Bali's new-found groove is the antithesis to the 90's swell of dull identikit hotels and copy and paste import culture. Instead, Bali has looked to its past, traditions and landscape to carve itself its new (but old) identity. The new generation of Balinese are finding new sources of magic and evolving the Island of Gods into its new reality – one based on preservation and innovation, pushing the island into the future while paying respect to the history and people of the region, drawing in a new batch of considered travellers, tourists, and digital nomads.